Deluxe Glow Boy Bay Window Fireplace Insert
Fireplace Insert with Log Set, 300 watt igniter, super grate, AcuTron control, wall thermostat kit, 3 pice FireBrick, adjustable hopper and shroud.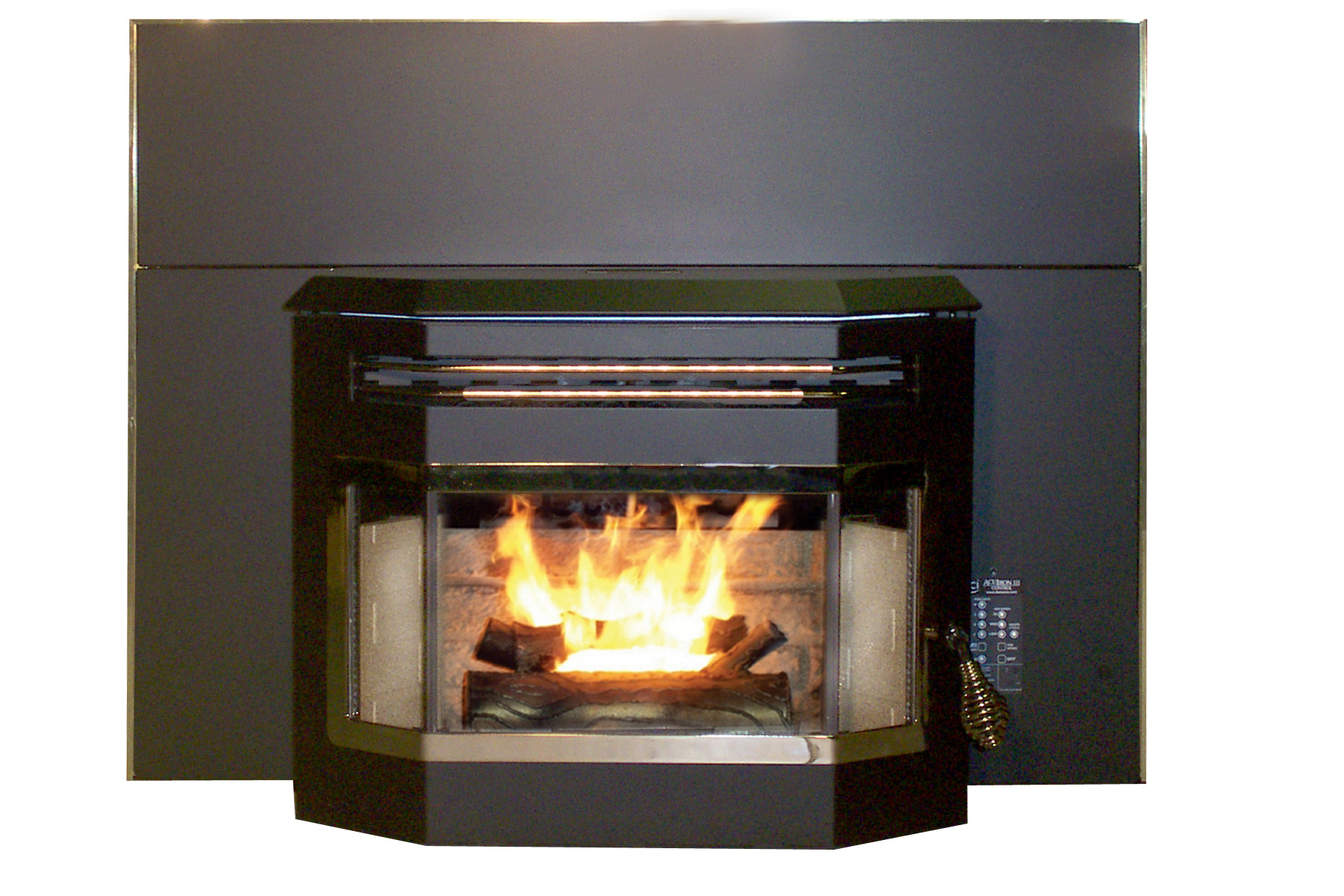 Price / COM_VIRTUEMART_UNIT_SYMBOL_:
$2,412.64
Description
Bay Window Insert/Built-In Stove
Is your fireplace your centerpiece? Choose a bay window fireplace insert to add a lively warmth to your room. Insert into an existing fireplace or custom build your own mantle.
Width:
Depth:
Height:
Weight:
Fuel Capacity:
Burn Time: *
BTU/Hour: *
26.5 inches
17 inches
19.5 inches
225 pounds
40 lb hopper
8 to 40 hours
8000 to 42000
Pellets also Available: 40 lbs Bags
60 Bags / Skid / 1.2 Tons
| | |
| --- | --- |
| | 10 Reasons to Buy a Wood Pellet Stove |
Comfort :

Enjoy an even radiant heat

Convenience :

Forget refuelling every couple of hours! Tip the pellets into the stove, sit back and relax.

Efficiency :

Pellets boast the best fuel to heat ratio of any heating resource.

Easy clean-up :

The stove does it for you!

Low maintenance :

Enjoy the easy seasonal maintenance regimen

Clean air :

Protect your health. A wood stove maintains air quality inside and out.

State-of-the-art design :

Unique design technology for top efficiency and comfort.

Best price for best quality :

Products are manufactured to the highest industry standards.

Choice :

A wood stove for every budget. A style for every taste.
Dedicated customer service :We takes pride in providing customers individual attention
Units in box: 1