You are here:  

Optima 3600 - Gas Zero Clearance
Optima 3600 - Gas Zero Clearance
Exceptional Value.
Fully-equipped with standard features that are options on most other brands, the ODV-3600 is the perfect gas fireplace for your family\'s home.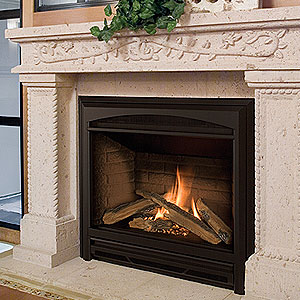 Price / COM_VIRTUEMART_UNIT_SYMBOL_:
1,424.85 USD
Description
Optima 3600 / ODV-3600
EXTRA LARGE VIEWING AREA.
Archgard's newest 36" direct vent fireplace offers an extra-large ceramic glass window, a variable speed thermostatic fan and heat reflecting ceramic fibre brick panels that all work together to significantly improve radiant and convective heating capabilities. .
FOCAL POINT OF ANY ROOM.
Life-like ceramic fibre logs and platinum embers complete the look of a natural, glowing fire. Convenient installations in any room are made possible with an angled, shallow 14" firebox and multiple vent configurations. With decorative face options such as traditional louvres, the clean-faced Arch Front or the more elaborate Sunburst Grill, finding a fireplace that suits your home has never been easier.
OPTIONS

LOUVRES

Black


BLLK-3600

Gold/Black


MGLK-3600

Pewter/Black


MPLK-3600

Nickel/Black


MNLK-3600

FRONTS AND GRILLS

Black Arch Front


BAF-3600

Sunburst, Top & Bottom


SBLK-3600
SPECIFICATIONS
Input Rating

Natural gas

17,000 - 24,000 BTU/HR
4.98 - 7.03 KW/HR

Propane

19,000 - 24,000 BTU/HR
5.57 - 7.03 KW/HR

Steady State Efficiency Rating

77%

Energuide P-4

63.43%

Tested and approved to Canadian, American and New Zealand standards, ANSI Z21.88b-2003/CSA 2.33b-2003 and CAN/CGA-2.17-m91

Lifetime warranty on specific items.
Please ask your dealer for details.
Units in box: 1
PLUS 8S - 47 1/2\" - Drop-In with Drainboard
Profile Pellet Stove Insert

ZIROS - Single lever, solid spout