Manufacturer:
Select manufacturer
Results 1 - 7 of 7

Kid's / Youth Furniture

For those who are not afraid of a little speed and thrill, this racing-inspired youth bed is offered in full or twin sizes. Silver and black pair together to create a sleek and adventurous bed while padded leatherette upholstery cushions every inch.
Salesprice with discount:

With a casual contemporary look and functional design, the Neptune collection will give your child a space that he'll be proud to call his own.
Salesprice with discount:

Give your children a space of their own with the Nadine cottage bunkbed. This unique wood twin over twin bunk bed features easy-access guardrails, a reversible front ladder and a decorative cottage themed roof over the top bunk.
Salesprice with discount:

This twin bunk bed provides the ultimate environment for kid's play. Designed to appear as a makeshift house, the interior features fun fold-out tables on either side of the "window".
Salesprice with discount:

Your children will adore the magical Tree House II bed that evokes the spirit and appeal of an outdoor tree house.
Salesprice with discount:

Anchors aweigh! This lovely twin bed is inspired by the captains and sailors of the sea. Practical with its included trundle, two drawers, and front storage, it is not only about fun but also about function.
Salesprice with discount:

Playtime and sleep time go hand in hand with this fun house-inspired bunk bed design. The authentic roof top and window will inspire playtime and give your kids a home within a home come time to sleep.
Salesprice with discount:
Broadway 54\"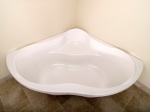 Louisianna Grill Condiment Set