Manufacturer:
Select manufacturer
Results 1 - 4 of 4

Kid's / Youth Furniture

A child's tea party has never been so enchantingly colorful. This five-piece youth table set from the Rory collection will brighten up any tea-and-cookie party. Simple, sleek table features a square top for all the party's essentials.Four chairs in a medley of colors (charming pink, mint green, baby blue, and rich cream)
Salesprice with discount:

This twin canopy bed has a whimsical design that's fit for a fairy tale. Reminiscent of Cinderella's carriage, it's a charming addition to a little girl's room. Its elegant frame features a sleek, swirling silhouette, giving it a glamorous look. Its pink finish rounds it out with a pleasingly feminine flair.
Salesprice with discount:

The Sweetheart tent bed will have all your child's friends clamoring for a sleepover. It's a precious twin metal bed that's finished in white and comes with a charming pink tent cover. It also features a built-in desk for perfect for planning the next sleepover activities. Includes a ladder to access the bed on top and a shelf for storing books and knickknacks. A charismatic addition to any child's bedroom.
Salesprice with discount:

Playtime and sleep time go hand in hand with this fun house-inspired bunk bed design. The authentic roof top and window will inspire playtime and give your kids a home within a home come time to sleep.
Salesprice with discount:
Undermount 21\" - SUPER SUPREME U 1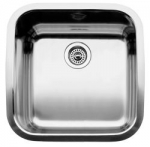 Hampton 4" Pedestal