Manufacturer:
Select manufacturer
Results 1 - 14 of 14

Kid's / Youth Furniture

A child's tea party has never been so enchantingly colorful. This five-piece youth table set from the Rory collection will brighten up any tea-and-cookie party. Simple, sleek table features a square top for all the party's essentials.Four chairs in a medley of colors (charming pink, mint green, baby blue, and rich cream)
Salesprice with discount:

Salesprice with discount:

This twin canopy bed has a whimsical design that's fit for a fairy tale. Reminiscent of Cinderella's carriage, it's a charming addition to a little girl's room. Its elegant frame features a sleek, swirling silhouette, giving it a glamorous look. Its pink finish rounds it out with a pleasingly feminine flair.
Salesprice with discount:

The Sweetheart tent bed will have all your child's friends clamoring for a sleepover. It's a precious twin metal bed that's finished in white and comes with a charming pink tent cover. It also features a built-in desk for perfect for planning the next sleepover activities. Includes a ladder to access the bed on top and a shelf for storing books and knickknacks. A charismatic addition to any child's bedroom.
Salesprice with discount:

Delight your little one with hours of entertainment. This loft bed features a built-in slide to promote active playtime. An attached tent cover adds to the fun.
Salesprice with discount:

Stylish and unique, this twin size bed is crafted for your little one to love through the years. Its eye-catching house construction is crafted from heavy gauge steel.
Salesprice with discount:

For those who are not afraid of a little speed and thrill, this racing-inspired youth bed is offered in full or twin sizes. Silver and black pair together to create a sleek and adventurous bed while padded leatherette upholstery cushions every inch.
Salesprice with discount:

Every princess deserves a castle, and this castle-style tent bed is even better than the real thing. No dark and damp corners here, only a twin metal bed finished in delightful white.
Salesprice with discount:

With a casual contemporary look and functional design, the Neptune collection will give your child a space that he'll be proud to call his own.
Salesprice with discount:

Sweet and charming, this double twin bunk bed is the perfect addition to a young girl's bedroom. It's house-like structure features a champagne finish for a touch of glam, as a tassel, beige linen-like fabric rests over it to create a calming getaway.
Salesprice with discount:

Playtime and sleep time go hand in hand with this fun house-inspired bunk bed design. The authentic roof top and window will inspire playtime and give your kids a home within a home come time to sleep.
Salesprice with discount:

Give your children a space of their own with the Nadine cottage bunkbed. This unique wood twin over twin bunk bed features easy-access guardrails, a reversible front ladder and a decorative cottage themed roof over the top bunk.
Salesprice with discount:

Your children will adore the magical Tree House II bed that evokes the spirit and appeal of an outdoor tree house.
Salesprice with discount:

Anchors aweigh! This lovely twin bed is inspired by the captains and sailors of the sea. Practical with its included trundle, two drawers, and front storage, it is not only about fun but also about function.
Salesprice with discount:
Copper 33" Apron Sink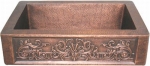 Palo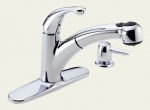 Undermount 28\" - NIAGARA U 1 1/2