Check out our selection of Eco-friendly products and help reduce your carbon footprint.
Manufacturer:
Select manufacturer
Results 1 - 8 of 8

Green Products

Weedseal 12, 15 and 32 Inch are ideal for those tight areas! Made from a specially formulated, fiber reinforced rubber material allows you to mow right up to it. The smaller size controls weeds, eliminates trimming, and adds a cost-effective,
Salesprice with discount: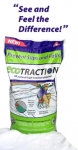 EcoTraction is the only product of its kind in the world, and is simply the easiest, safest and most cost-effective ice management solution available. Available in 2.27 kg/ 5lb Bag, 10 kg/ 22lb Bag, 20 kg/ 44lb Bag & 1-ton bulk tote
Salesprice with discount:

BACKWOODS brand BBQ wood pellets are 100% natural with absolutely no additives. The natural wood is densified giving more heat and flavor for its volume
Salesprice with discount:
Price / COM_VIRTUEMART_UNIT_SYMBOL_:
WOOD PELLET GRILL COOKING AREA Total cooking area: 782 sq. inches Main level: 549 sq. inches Upper rack: 233 sq. inches
Salesprice with discount:

The perfect take-along companion for your good time needs! With 300 sq. in. of porcelin coated cooking surface, you\'ll be the envy of the camp ground, RV site, stadium parking lot or picnic area.
Salesprice with discount:

Holler\' for the family, call your friends, dinner is on! The CS-570 provides all the quality and integrity of our Country Smoker grill series on a convenient 570 sq.in. porcelin coated cooking surface.
Salesprice with discount:
Sales price:
1,049.99 USD

Don your favorite bbq apron and grab that flashy flipper: the Country Smoker 680 is designed with a crowd in mind.surface.
Salesprice with discount:
Sales price:
1,169.00 USD

The Louisiana Grills Champion Wood Pellet Grill and Smoker takes outdoor cooking versatility to all new heights. Boasting a total cooking area of 3,432 square inches and fully integrated multi-chamber smoking cabinets, the LG Champion is designed to be a show stopper as well as a belly filler. It is powerfully controlled by the renown LG digital burn system. This includes an automated start-up and cool-down system, a dynamic temperature range of 60°F-600°F (15°C -177°C) for all your grilling and smoking needs, and a programmable meat probe. With all those helpful tools, you'll never have to worry about overcooking a meal again!
Salesprice with discount:
Sales price:
1,794.46 USD
PERFORMA U 1.75 COMPACT - 33\" Undermount

Rekline Short - Polished Chrome

Hand Painted - Rotie Leafed Vessels