AccuFooting™ concrete forming system - Brace and Rebar Hanger
Easy to Use AccuFooting braces are more than just a rebar hangers

•Establish form board spacing
•Supports and stabilizes form boards
•Holds rebar vertically and laterally in place
•Code compliant installation
•No cleats or fastening necessary
•Eliminates dobies, wire chairs and wire ties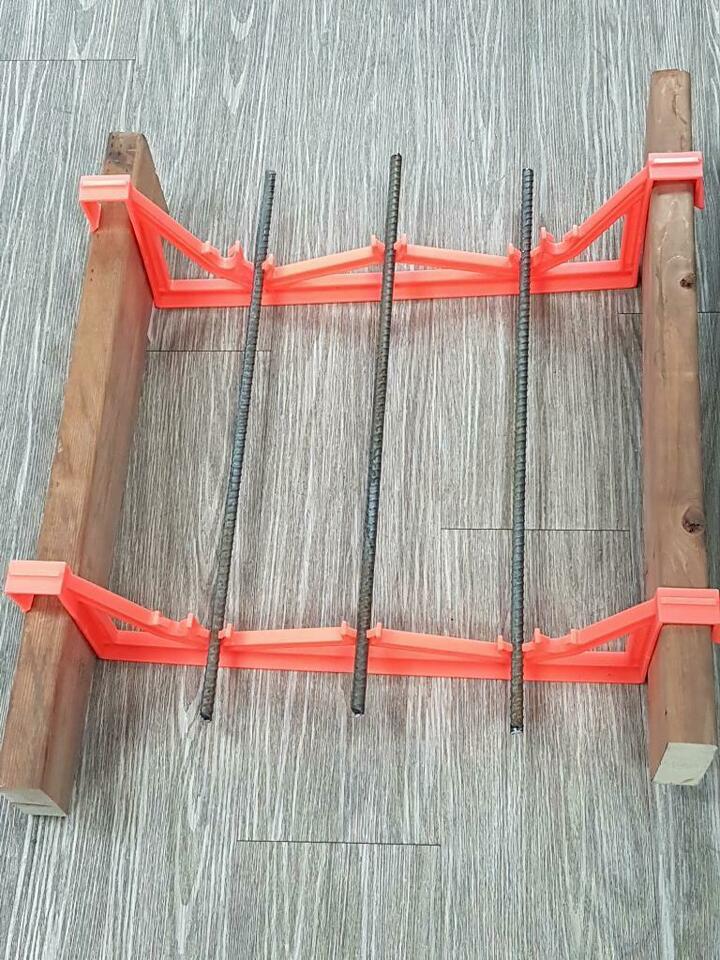 Description
Easy to Use AccuFooting braces are more than just a rebar hangers
Establish form board spacing
Supports and stabilizes form boards
Holds rebar vertically and laterally in place
Code compliant installation
No cleats or fastening necessary
Eliminates dobies, wire chairs and wire ties
30%-50% Time Savings
AccuFooting braces enable an efficient one-man forming system.
Rebar placement is accurate, pre-spaced notches (no wire ties needed).
Clean open top footing which allows faster concrete placement and screed times.
Snap wall-lines permanently in wet mud preventing loss of line due to weather and foot traffic.
No cleat boards are necessary, therefore nothing extra to strip. Just remove the AccuFooting tabs.
SAVE MONEY
AccuFooting saves you money by cutting down on waste and labor costs.
AccuFooting reduces excessive concrete waste and splatter because you do not need top cleats.
Saves labor time in forming, pouring and stripping.
The ridged dimension of the AccuFooting eliminates measurement errors.
Keeps rebar clean.
Complete concrete forming system which provides faster forming times and accurate rebar placement.
Allows management and inspectors peace of mind to know rebar is placed correctly.
16" AccuFooting Braces1 box of 16 AccuFooting Concrete Forming System. $ 178.92 Stock CAD
18" AccuFooting Braces1 box of 18 AccuFooting Concrete Forming System. $ 184.29 Stock CAD
20" AccuFooting Braces1 box of 20 AccuFooting Concrete Forming System. $ 189.81 Stock CAD
24" AccuFooting Braces1 box of 24 AccuFooting Concrete Forming System. $ 227.27 Stock CAD

Sold in Full Boxes only Each box includes 36 pieces. ( 24" = 32pi ) One box will be enough for approximately 210 lineal feet. 24" = 190 lineal feet
Pallet Pricing is Available
Bubble Glass 19ml - Hand Painted