You are here:  

Optima 520 - Gas Zero Clearance
Optima 520 - Gas Zero Clearance
Great Value.
If you are looking for tremendous value, the DV-520 may be the right fireplace for you.
With a lower heat output than our other fireplaces, the DV-520 is the ideal luxury fireplace for your bedroom or other non-traditional locations.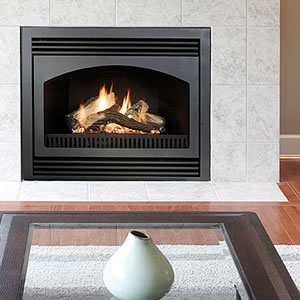 Price / COM_VIRTUEMART_UNIT_SYMBOL_:
$816.46
Description
Optima 520 / DV-520
QUALITY CONSTRUCTION
Archgard puts the same care and attention into every product we build. Whether you choose the economical DV-520 or the premium NF-42, you can depend on Archgard quality, exceptional design and outstanding workmanship.

VERSATILITY
Simplistic beauty best describes the DV-520. With its classic flame and clean lines, the DV-520 will fit into any application. Whether you are building a new home or just renovating one room, the Archgard DV-520 will provide you with style, comfort and warmth at the press of a button. Optional Fan Kit is also available.
OPTIONS

LOUVRES

Brass


BRLK-520

Pewter


PLK-520

Black


BLLK-520

Pewter/Black


MPLK-520

Gold/Black


MFLK-520

Optional Fan kit

FK-520
SPECIFICATIONS
Input Rating

Natural gas

15,000 BTU/HR
4.4 KW/HR

Propane

15,000 BTU/HR
4.4 KW/HR

Tested and approved to Canadian and American standards, ANSI Z21.88b-2003/CSA 2.33b-2003 and CAN/CGA-2.17-m91

Lifetime warranty on specific items.
Please ask your dealer for details.
Units in box: 1
Imperial - Fireplace Pages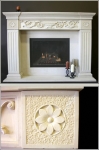 Signature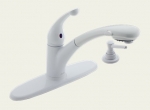 Indoor Fountain - Green