You are here:  

Blush-Tone Acid Stain
Blush-Tone Acid Stain
Colors10 Standard ColorsSize1 Gallon BucketWeight10 Lbs.
Description
Concrete staining can be an art form. Depending on how it is applied, thousands of different looks can be achieved ranging from the understated elegance of burnished leather to the ageless beauty of natural stone. BRICKFORM Blush-Tone Acid Stain lets you create colors with real depth and dimension that are unique and captivating. They will open the door to a whole new palette of creative expression for your projects by producing multi-colored intensities.
BRICKFORM Blush-Tone Acid Stain is a chemical stain designed to add multi-colored intensities to existing or overlay surfaces. BRICKFORM Blush-Tone Acid Stain is engineered to produce oxide colors on a cured concrete surface through a chemical reaction with the free lime at the surface. BRICKFORM Blush-Tone Acid Stain produces a variegated and natural look that is easy to maintain and is UV-resistant. It is a penetrating color that will not chip, crack or peel. Available in 10 standard colors, a variety of effects are possible with different application techniques.
This stain is durable enough for commercial applications like restaurants, showrooms and retail spaces. BRICKFORM Blush-Tone Acid Stain also reduces surface-glare on walkways, driveways, patios and entrances. BRICKFORM Blush-Tone Acid Stain is packaged in 1-gallon containers, with a coverage rate of 200-300 square feet per gallon.
Interesting shades and colors can be achieved by using BRICKFORM Blush-Tone Acid Stain over concrete surfaces colored and antiqued with BRICKFORM Color Hardener and BRICKFORM Antique Release or by staining over BRICKFORM Integral Color to create eye-catching combinations that cannot be duplicated with other coloring materials. In addition, after 28 days, the concrete should be sealed with a BRICKFORM Sealer for protection.
Penetrating Chemical Stain
Will Not Chip, Crack, or Peel
Variegated Color
Reduces Surface Glare
Signature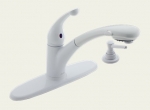 Clawfoot Bathtub - Syan