3BM
Other Renovation Services and Supplies
It's hard to fit ALL of the Renovation Store's under a particular category. Have a look through our extensive selection of services and supplies.
3BM

My wife has a fabulous home based business in the Health & Wellness Industry. At The Renovation Store Ltd we thrive to make your home a better place so take a look if this interests you.

U-Socket is an AC receptacle with the added benefit of two built-in USB ports that can power any device that is charged via USB. Whether it's an iPhone, gaming device, digital camera, Kindle or an iPad, U-Socket can handle it all. Designed to replace an e
Salesprice with discount:
Price / COM_VIRTUEMART_UNIT_SYMBOL_:

Caddy - E.P.A. wood or wood-electric combination furnace. Maximum input capacity : 140.000 BTU (42 kW). Glass door with cast iron frame.
Salesprice with discount:
Price / COM_VIRTUEMART_UNIT_SYMBOL_:
Leland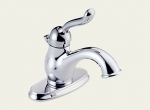 Infinity