Zelina CM7125 contemporary, modern curved and padded platform bed - Queen or King
For the modern enthusiast, this curvaceous platform bed is a unique addition to any bedroom. Completely upholstered in smooth leatherette
Description
Zelina CM7125 contemporary,
modern curved and padded
platform bed - Queen or King ( E or Cal )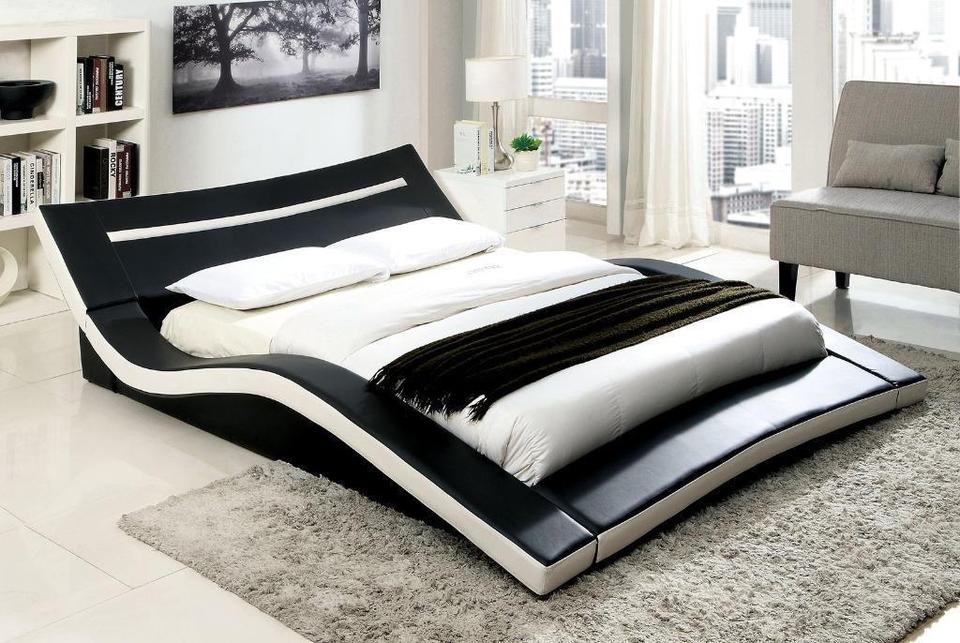 For the modern enthusiast, this curvaceous platform bed is a unique addition to any bedroom. Completely upholstered in smooth leatherette, the stylized structure utilizes the two-tone black and white to enhance the flow and appearance of movement. As the headboard gracefully rises, the frame itself easily keeps any mattress in place.
Contemporary Style
Slat Kit Included
Padded Leatherette Platform Bed
Solid Wood, Others
Unique Curved Design
Queen Bed - 108 1/2"L X 77"W X 26 1/4"H
E.King Bed - 108 1/2"L X 93"W X 26 3/4"H
Cal.King Bed - 112 1/2"L X 89"W X 26 3/4"H