Tranquilo Double - "Retro Fit" Serenity Series Steam Showers
The Grand Daddy of Steam Showers. Our newest design in our Serenity Series Steam Showers line. Designed to be retro fitted into a standard Canadian/US bathtub opening, the Tranquilo Double will be the perfect relaxing and rejuvinating retreat for you and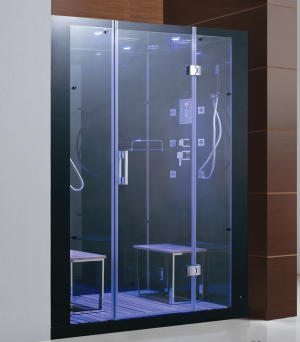 Price / COM_VIRTUEMART_UNIT_SYMBOL_:
Description
Tranquilo Double Jetted & Steam Shower Enclosure "Retro Fit"     
 The Grand Daddy of Steam Showers. Our newest design in our Serenity Series Steam Showers line. Designed to be retro fitted into a standard Canadian/US bathtub opening, the Tranquilo Double will be the perfect relaxing and rejuvinating retreat for you and your significant other. Double the amount of massage jets, 6 on each end, 2 hand held showers, 3.5Kw self cleaning steam generator and all the high end fixtures, accessories and state of the art frameless tempered glass construction you expect from our Serenity Series Steam Shower.
 

Frameless 8mm tempered Glass                    ·

 

Cultured marble base
Patented no drip steam head             ·

  

Computer control and remote
2 Thermostatic balance mixing valves
Chrome plated solid brass fixtures
Self cleaning Steam Generator           ·

  

  Energy efficient 220V/60Hz
Pre-plumbed, 1/2" braided stainless hot/cold
Circulating fan                    ·

  

2 sets of Luxurious back massage jets
2 Hand held showers                        ·

   

Chromatherapy LED lighting
FM Radio, CD and MP3 compatible
Handsfree phone connection                      ·

  

Teak floor and 2 stools
Certified to CSA standards                       ·  

 

2 year limited warranty
Black only
Available in left or right hand hinge.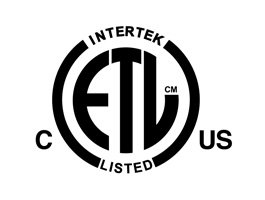 Solid brass chrome plated

Hinges, Fixtures and accessories


Patented no drip steam steam head


Chrome plated.

Provision for Aromatherapy.


6 Adjustable back massage jets.

Soothe aching muscles.

Invigorating spray pattern.


Computerized control display.

Turn on Steam, lights, radio, fan.

Adjust time and temperature.

Tune radio, set volume, answer phone.


Designer 8mm Glass shelves.

Perfect for shampoo, sponge

and other shower necessities.


Thermostatic balance mixing valve.

Eliminate sudden temperature changes.

Mixes water to your selected temperature.


Chromatherapy LED Lighting

7 color cycle.

Creates ambiance.

Soothing mood enhancing.


Teak floor and stool.

Brings a touch of nature indoors.

Durable exotic finish.

Easily removed for additional space.