You are here:  

Optima 72 - Gas Zero Clearance
Optima 72 - Gas Zero Clearance
Real Fire.
With Archgard gas fireplaces, our flame can be seen throughout the whole firebox. The combination of our innovative burner design and unique log sets allow us to give you the look and feel of a traditional wood fire, complete with glowing emb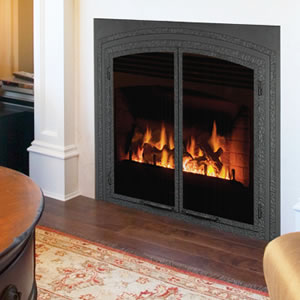 Price / COM_VIRTUEMART_UNIT_SYMBOL_:
$1,502.89
Description
Optima 72 / ODV-72
CONVECTIVE FAN AND BRICK LINING
Unlike the majority of products on the market, the Convective Fan and Brick Liners are standard in all Archgard heater rated fireplaces and will not cost you extra.

MULTIPLE OPTIONS
You have the option to add decorative accessories to your fireplace from our range of designer fronts, louvres or overlays.
OPTIONS

LOUVRES

Brushed Nickel


BNLK-70

Pewter


PLK-70

Black


BFLK-70

Nickel/Black


MNLK-70

Pewter/Black


MPLK-70

Gold/Black


MFLK-70

DOORS AND OVERLAYS

Brushed Nickel Overlay


BNO-70

Gold Overlay


GO-70

Cottage Overlay


FDO-70-10

Traditional Overlay


FDO-70-12

Bay Door w/ Pewter/Black Louvres,
Pewter Magnetic Door Strips


PBAY-70, PMDS-70

Pewter Arched Forged Iron Front


PAFIF-70
FORGED IRON FRONTS (FIF)
Archgard Forged Iron Fronts blend the rustic look and feel of a traditional wood-burning fireplace with the modern technology of a gas fireplace. Applying our many years of experience, we individually handcraft each FIF to ensure you receive a one of a kind product. Unlike many decorative fronts in the market, our FIF's are durable and will stand up to the physical demands of the consumer, without sacrificing style and design.
LOOKS GOOD OFF & ON!
It's easy to see why the design of our FIF's will enhance the appearance of your fireplace. Whether you choose an Arch, Square or Bow, our FIF's with their hammered powder coated finish, will give your room a warm, inviting look even when your Archgard fireplace is turned off. However, the true magic of the FIF comes to life when you turn on your fireplace. The mesh screen softens the edges and blurs the lines between a real fire and gas fire, while the finish of the FIF surround creates a smooth and stylish transition for your Archgard fireplace.
| | | | | |
| --- | --- | --- | --- | --- |
| Arched fifs | | Square fifs | | Bow fifs |
| FIF Black Arch | | FIF Black Square | | FIF Black Bow |
| | | | | |
| FIF Pewter Arch | | FIF Pewter Square | | FIF Pewter Bow |
SPECIFICATIONS
Input Rating

Natural gas

20,100 - 30,000 BTU/HR
5.9 - 8.8 KW/HR

Propane

23,000 - 30,000 BTU/HR
6.6 - 9.1 KW/HR

Tested and approved to Canadian and American standards, ANSI Z21.88b-2003/CSA 2.33b-2003 and CAN/CGA-2.17-m91

Lifetime warranty on specific items.
Please ask your dealer for details.
Units in box: 1
Mirolin - 38\" Round Front Corner Shower

Porcelain Vessels 21-26\"