Alito Collection - Island Hoods - SC-53036
Turbo Motor / 550 CFM Top Venting only Pust Button Control 3 settings & Time delay off options Island Hoods 36\" Width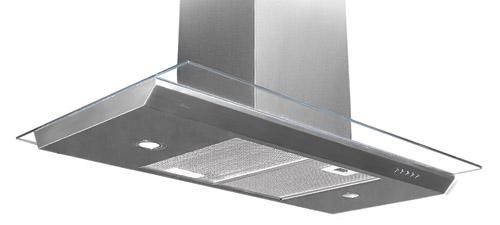 Price / COM_VIRTUEMART_UNIT_SYMBOL_:
Description
Modern and sleek, the SI-530 boasts two aligned mesh filter screens, digital control panels on both the front and back, a stylish glass barrier protecting the shaft, and button controlled halogen lights on each side. The subtle design will take up less space in your kitchen but will nonetheless make a dramatic impression. It is a great looking machine that will be the focus of any assortment of upscale kitchen appliances. In essence a luxurious exhaust fan to suit those with luxurious tastes. Fitted with time-delay off options up to nine minutes.
Also available:
NA18 A Mesh Filter
Model: NA18 A
PARTS
For selected models only. Blocks and collects grease.
Machine washable.