Phoenix Contemporary Queen Bookcase Bed with Underbed Storage Drawers ( Coaster 200409 )
Phoenix Contemporary Queen Bookcase Bed with Underbed Storage Drawers win Cappuccino or Warm Brown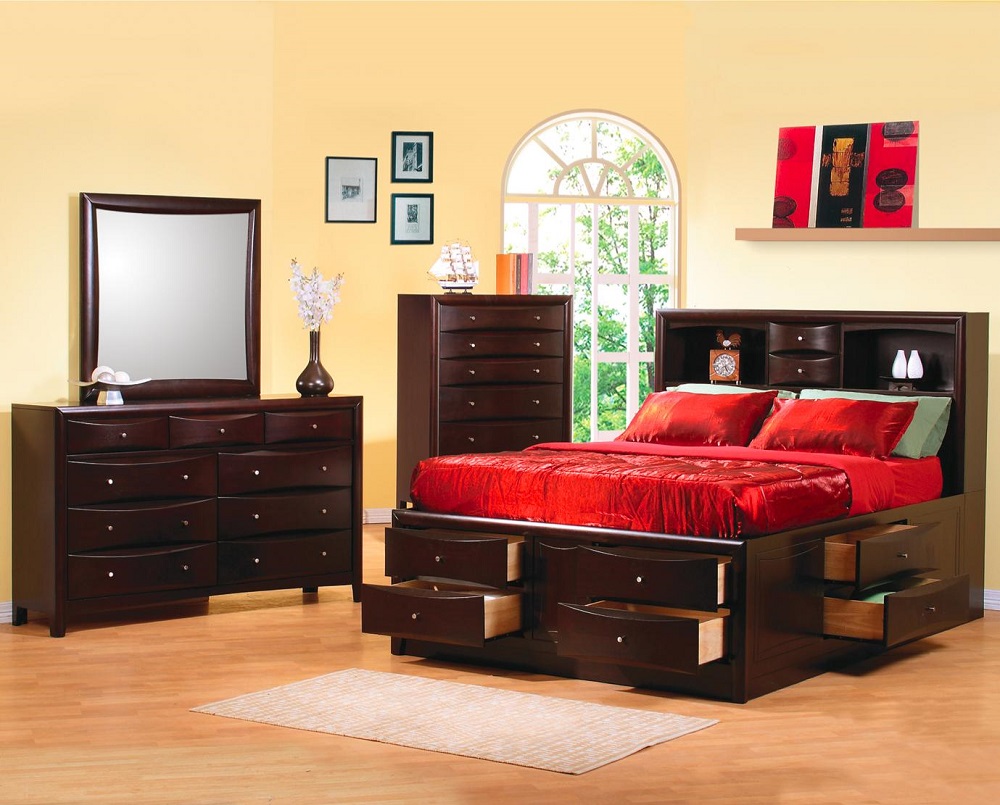 Description
Phoenix Contemporary Queen Bookcase Bed with Underbed Storage Drawers win Cappuccino or Warm Brown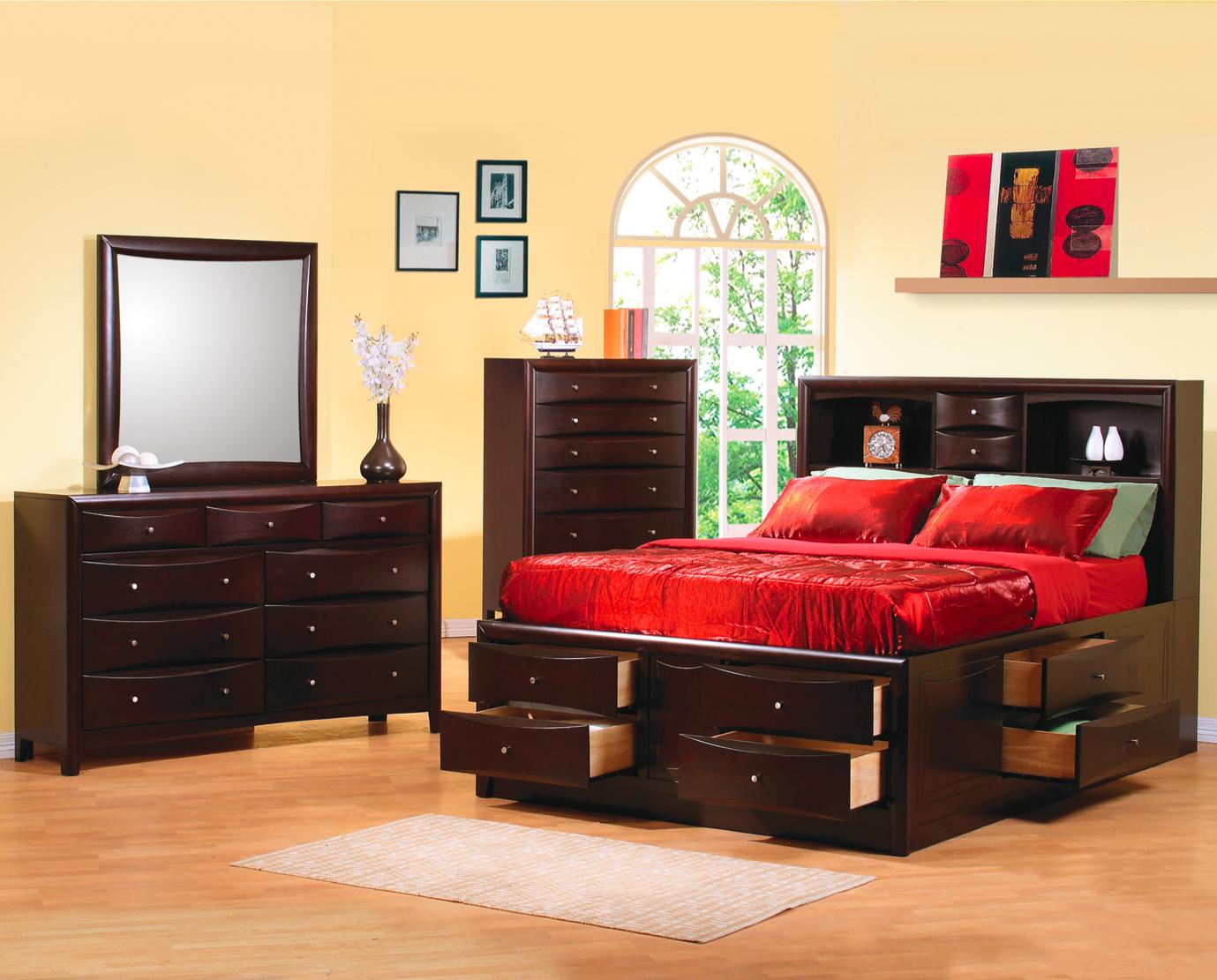 Phoenix Contemporary Queen Bookcase Bed with Underbed Storage Drawers consists of :
Available in Cappuccino or Warm Brown

L D/W H
200409Q Queen Bed 92.5 x 63 x 56
200413 Dresser 63 x 16.5 x 40
200414 Mirror 37.5 x 1.25 x 37.5
200415 Chest 36 x 16.25 x 50
200412 Night Stand 28 x 17.5 x 25


Set includes : Queen Bed & Mirror & Dresser & Nightstand & Chest

Separately :

King Bed : $1350
Queen Bed : $1200
Night Stand : $449
Dresser : $599
Mirror : $199
Chest : $699

This elegant contemporary bed will be a stylish and functional addition to your master bedroom. The piece features clean lines, and spacious storage. A high bookcase headboard has two small felt lined drawers to hide clutter and precious items, and two open shelves that are perfect for books and decorative items. Two drawers below each side of the bed, and four drawers in the footboard offer lots of spacious storage for clothing and linens. Chambered drawer fronts and simple metal hardware complete this modern look. This bed comes in queen, king, and California king sizes to fit your space.