Manufacturer:
Hitzer ( Coal Stoves )
Results 1 - 5 of 5

Hitzer ( Coal Stoves )

Custom Fire Pit This fire pit is 100% customizable. With your name, logo, design this firepit can be customized to your desire. Built heavier than most outdoor firepits; Our firepits are made to last.
Salesprice with discount:

A trendy firepit design that can go anywhere. Easily assembles and dissembles so this heavy duty firepit can be mobilized for the avid traveler or camper. Its unique design and construction also makes for a modern style centerpiece of any backyard campfire.
Salesprice with discount:

Salesprice with discount:

Hitzer - Coal Burning Free Standing Heater. EFFICIENCY The Model 254 is a smaller unit which can be used in homes of 1800 square feet or less. It provides the uniform, clean, smoke-free and efficient heat that customers have come to expect from all Hitz
Salesprice with discount:
Sales price:
1,695.00 USD

Hitzer - Coal Burning Free Standing Heater. SAVINGS Coal is the cheapest, most abundant fuel on the planet. The Model 354 offers you significant savings year after year
Salesprice with discount:
Sales price:
1,979.92 USD
ZIROS - Single lever, solid spout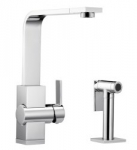 BRIZO - RIVIERA Collection