Weed Seal - Fence & Boarder
With our new, ultra-tough Weedseal Fence and Border Guard, weeds don't stand a chance! The special blended thick rubber compound virtually "smothers" weeds and prevents further growth, ending the need for trimming and harsh chemicals. And, the uses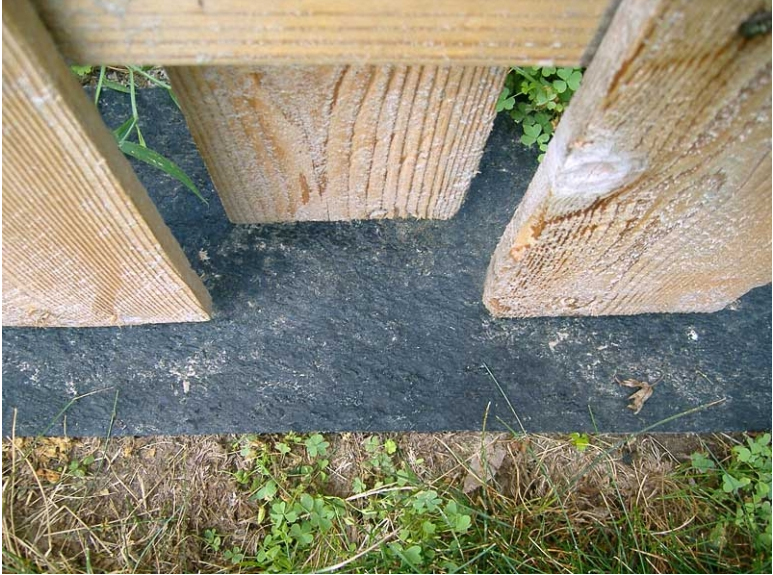 Price / COM_VIRTUEMART_UNIT_SYMBOL_:
Description
End trimming around fences and objects!

---
With our new, ultra-tough Weedseal™ Fence and Border Guard, weeds don't stand a chance! The special blended thick rubber compound virtually "smothers" weeds and prevents further growth, ending the need for trimming and harsh chemicals. And, the uses are endless. Use Fence and Border Guard under all types of residential and commercial fences including chain link, wood, privacy, vinyl and ornamental, as well as around storage bins, children's playgrounds, buildings, sidewalks; anywhere you want to stop grass, weeds and vegetative growth. Typical applications are city parks, athletic fields, day care centers, churches, cemeteries, schools, private residences, etc.
Features:

---
• Protects your investment on fencing or borders
• Saves costly repairs on weed trimmers
• Available in 4", 8", 12" or 15" widths
• 4" width is perfect for the landscape and border projects
Cost effective

---
Weedseal™ Fence and Border Guard eliminates labor-intensive trimming wherever it resides and also saves on energy costs. Mow right up to it—it's tough enough to handle repeated mowings year after year.
Environmentally friendly

---
Weedseal™ Fence and Border Guard is made from a specially formulated and fiber reinforced rubber material. It controls weed growth without the use of harsh chemicals, and saves our energy resources.
 

Installation of Fence and Border Guard

One or two people can quickly and easily install Fence and Border Guard, without special tools, stakes, pins or tie down straps.

Precut:

1.    Place the precut post protectors around the
       fence posts.
2.    Place the "Slit-Lock" parallel with the fence.
3.    Press the "Slit-Lock" together to secure.
4.    Place precut Weedseal® strips between fence
       posts.
5.    Relax and enjoy the benefits of the
       Weedseal® Fence and Border Guard.

Bulk:

1.    Measure distance between fence panels.
2.    Cut bulk Weedseal® material to length.
3.    Follow steps 1-5 above.

 

Other Sizes Also Available




---

 

Width

Roll Length

 

 04-126-LS-FB4

4"

 04-126-LS-FB8

8"

 04-126-LS-FB12

12"

 04-126-LS-FB15

15"

 

04-126-LS-FB36

 36"

 100 Ft.