You are here:  

BP Yukon 30
BP Yukon 30
Yukon 30
Rough Weather. Tough Shingle

Tough, durable and handsome, the new Yukon heavyweight fiberglass, 3-tab shingle is a square-cut design that provides an eye-catching uniform look and extraordinary protection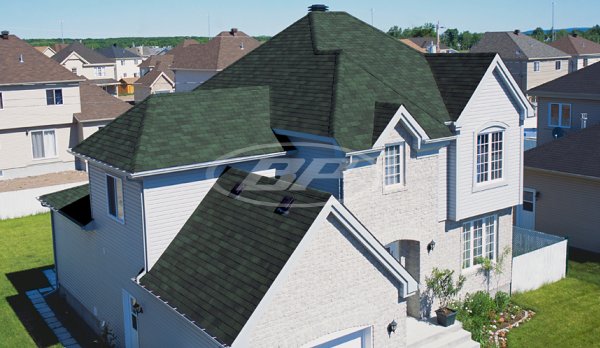 Price / COM_VIRTUEMART_UNIT_SYMBOL_1 :
$1.20
Description
Yukon 30
Rough Weather. Tough Shingle
Tough, durable and handsome, the new Yukon heavyweight fiberglass, 3-tab shingle is a square-cut design that provides an eye-catching uniform look and extraordinary protection.

With a choice of seven outstanding colors to suit almost any home's style, Yukon is the right choice anywhere. It survives the roughest weather, is protected by a 30-year warranty, and the additional 130 km/h wind warranty (as per special application instructions) is added comfort for whatever blows your way.
Roof top delivery is available in the Metro Edmonton/Calgary area
Out of town Delivery can also be arraigned
Check out our full line of accessories as well
Installation also Available (Metro Edmonton only)
Twilight Grey Sunset Cedar
Boreal Green Autumn Brown
Shadow Black Magenta Red
Specifications :
Product Code RS603
Warranty 25 years
Wind Warranty
- 115 km/h (70 mph) Special application
- 115 km/h (70 mph) Regular installation
Weight/Square 115 kg/10m2 (235 lb/100 ft2)
Dimensions 1 m x 336 mm (39 3/8" x 13 1/4")
Weather Exposure 143 mm (5 5/8")
Shingles/Bundle 21
Bundles/Square 3

Standards :
- CSA A123.5M-98
- ASTM D3462-96
- ASTM D3018-90 Type I
- ASTM E-108 Class A Fire Resistance
- ASTM D 3161-95 A, Type I Wind Resistance
- CAN/ULC-S107-M87 Fire Resistance Class A
- UL 790 Fire Resistance Class A
- UL 997 Wind Resistance
Units in box: 16