You are here:  

BP Everest 40
BP Everest 40
Everest 40
Protection and Beauty at the Top

The new Everest shingle, like its namesake, is oversized and at the peak of perfection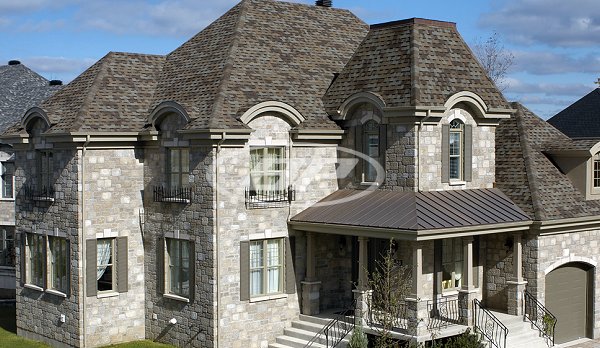 Price / COM_VIRTUEMART_UNIT_SYMBOL_1 :
$1.06
Description
Everest 40
Protection and Beauty at the Top
The new Everest shingle, like its namesake, is oversized and at the peak of perfection. This double-layer laminate shingle features a large nailing zone for easier installations and larger tabs for a bolder appearance.

With a choice of eleven stunning colors plus a 40-year warranty and added wind warranty up to 160 km/h (as per special application instructions), Everest takes home beautification and protection to serious new heights.
Roof top delivery is available in the Metro Edmonton/Calgary area
Out of town Delivery can also be arraigned
Check out our full line of accessories as well
I
nstallation also Available (Metro Edmonton only)
Twlight Grey Autumn Brown
Weathered rock Blue
Shadow Black Magenta Red
redwood HC Antique Wood HC
Taupe HC Maple HC
Specifications :
Product Code RS430
Warranty 40 years
Wind Warranty
- 160 km/h (100 mph) Special application
- 115 km/h (70 mph) Regular installation
Weight/Square 122 kg/10m2 (250 lb/100 ft2)
Dimensions 1016 mm x 356 mm (40" x 14")
Weather Exposure 152 mm (6")
Shingles/Bundle 20
Bundles/Square 3

Standards :
- ASTM D3462-96
- ASTM E108 Fire Resistance Class A
- ASTM D3161-95 A, Type I Wind Resistance
- ASTM D3018-90, Type I
- UL 997 Wind Resistance
- CAN/ULC S107-M87 Fire Resistance Class A
- UL 790 Fire Resistance Class A
- CSA A123.5M-98
Units in box: 20
Hybrid-45MF - Pellet Stove

Acrylic Soaker Tub - Oro - 72\"

Bromley - Alabaster Finish