You are here:  

Roman Jumbo Piza
Roman Jumbo Piza
Roman Jumbo Pisa has a unique style and size. When used
in combination with RomanPisa, it offers a variety of patterns
within your retaining wall system.

Per Piece Pricing / Full Bundles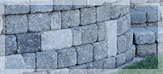 Price / COM_VIRTUEMART_UNIT_SYMBOL_:
Description
Per Piece Pricing / Full Bundles
Delivery and Installation also Available
Roman Jumbo Pisa
Roman Jumbo Pisa has a unique style and size. When used
in combination with RomanPisa, it offers a variety of patterns
within your retaining wall system. Roman Jumbo Pisa can be
installed horizontally and vertically. The unique design allows
for even the most creative designer to play with the many
options that are created from this unique block.
Roman Jumbo Piza
Front width: 12"
Back width: 12"
Depth: 9"
Height: 6"
Charcoal Desert Buff
Rustic (Tan/Charcoal) Northern (Red/Charcoal)
Bundles:
Bundle

64 Stones
1512 kg

3328 lbs
Plaque - Della Robbia

Classic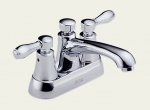 Pull-Out Cookware Organizer