Other Renovation Services and Supplies
It's hard to fit ALL of the Renovation Store's under a particular category. Have a look through our extensive selection of services and supplies.
Manufacturer:
Select manufacturer
Results 161 - 162 of 162

Other

The InFocus IN83 brings true cinema experience to a wider audience. This projector integrates very latest in digital imaging technology with the 1080p DLP® DarkChip4 chipset from Texas Instruments™.
Salesprice with discount:
Price / COM_VIRTUEMART_UNIT_SYMBOL_: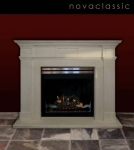 Salesprice with discount:
Price / COM_VIRTUEMART_UNIT_SYMBOL_:
$7,262.28