Profile Pellet Stove Insert
Bay-view stove features FastFire™ ignition, high-efficiency combustion and exceptional fuel capacity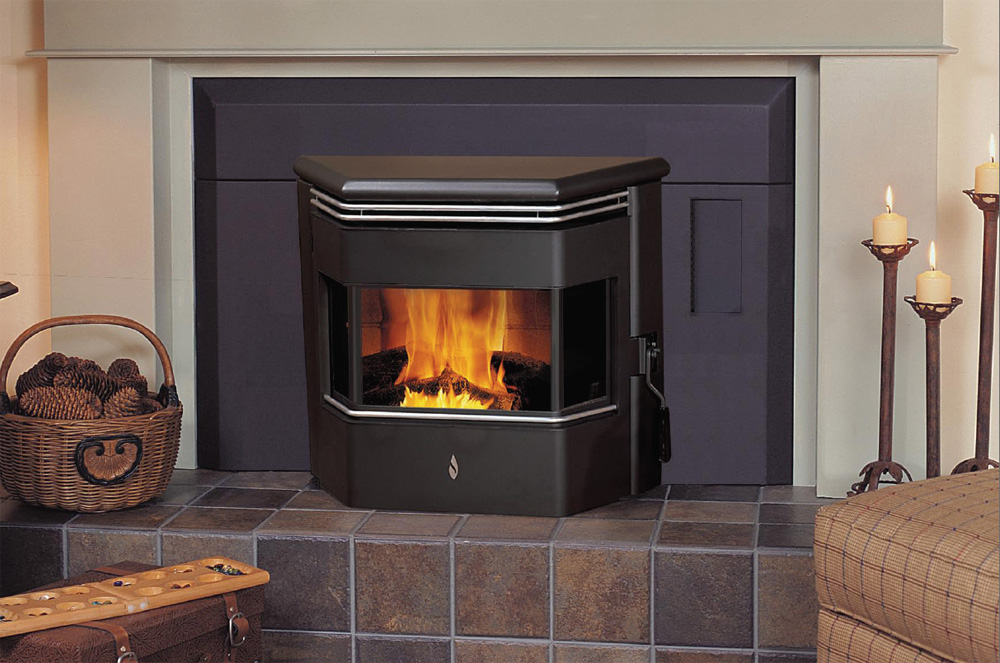 Price / COM_VIRTUEMART_UNIT_SYMBOL_:
Description
Whitfield® Pellet-Burning Stove Insert
*** Venting & Installation NOT Included ***
The Profile® 30 FS-2 and 20 FS-2 free-standing stoves deliver a high degree of convenience, efficiency and comfort. It begins with the FastFire™ self-igniter to instantly produce a bright, vibrant fire that delivers up to 32,000 BTU heating. With exceptional fuel capacity and up to 41 hours of continuous operation, the Profile exemplifies why homeowners love the performance of pellet.
Aesthetic
Attractive bay-view design with gold accents brings the fire experience into the room for a beautiful decorative touch.
High-efficiency combustion with output levels produces a customizable and vibrant fire experience – for the ultimate enjoyment.
High-temperature paint assures years of lasting beauty.
Comfort
A single load of pellets provides up to 41/37 hours (30FS-2/20 FS-2) of continuous warmth.
Patented UltraGrate™ achieves nearly 100% combustion and emits an impressive 1.9/0.41grams (30FS/20FS) of particulate per hour – eight times less than federal emissions standards.
Up to 38,000/32,000 (30FS-2/20FS-2) BTUs per hour with a heating efficiency of 75-81% that ensures continuous warmth when you need it most.
Wall-mount thermostat allows automatic, customized control of the room temperature.
Ease of Operation
Largest ash pan available requires emptying only 2-3 a year – eliminating constant cleaning.
Reliable set-and-forget controls provide an easy-to-read LED display for convenient operation.
Standard FastFire™ self-igniter and thermostat makes starting fire quick and easy.
Large 55-lb. hopper and innovative automatic feed system eliminate constant tending to the fire and burnout.
Enabled to burn both Premium- and Standard- grade wood pellet fuel with up 3% ash content. *

*As defined by the Pellet Fuels Institute (PFI)
Design Versatility
Optional decorative log set and trim kits add to the attractive look and realism.
Also Available
WH/NKL-20 Profile 20 Nickel Trim Kit $ 142.00
WH/GD/TR-20 Profile 20 Gold Trim Kit $ 155.00
WH/LOGS-20 Profile 20 Log Set $ 254.00
Fuel
Venting
View Style
Heating Capacity*
Warranty
Options
Trim Kits
Nickel
Gold
StoveBright™ High Temperature Paints
16 colors available (from dealer only)
Decorative Log Set