Mirolin - 60" Walled Shower Base with R/L Drain
60" Base: EB6032 LS/RS - 60" Base with left or right end drain with seat opposite drain.

60" Base: EB6032 L/R - 60" Base with left or right end drain, no seat.

Available in Various Styles & Sizes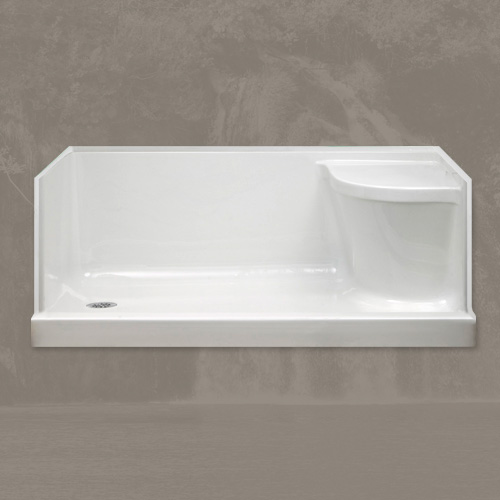 Price / COM_VIRTUEMART_UNIT_SYMBOL_:
Description

EB6032 - 60"W X 32"D X 24"H
   152.4W X 81.3D X 61H cm
60" Base:

EB6032 LS/RS - 60" Base with left or right end drain with seat opposite drain.

 

60" Base:

EB6032 L/R - 60" Base with left or right end drain, no seat.
 


 
 
 
   
Acrylic

Acrylic's hardness and high gloss make it very easy to clean
Acrylic is seamless and virtually non-porous, making it less susceptible to mildew, soap scum, and other chemicals
Since acrylic's color goes through the entire material, most scratches can be buffed out easily
Acrylic is color fast and will retain its high-gloss appearance for many years
Acrylic's finished side never touches the tub mold during the molding process, so its finish is protected from the beginning
Acrylic provides high heat retention for a more comfortable bathing experience
Stacked Stone Panels

Kidney Lazy Susan - 24\"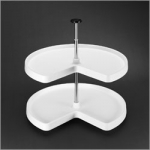 Atlantis Elongated 12" RI Toilet