Bathroom Renovations
We're your one stop shop for bathroom renovations. Here you'll find a wide vareity of everything you need sinks and toilets to ceilings and tiles.
Euro

The Amore series is a high quality glazed porcelain tile with the contemporary look that is being demanded by today's sophisticated consumer. Available in five great colours and six unique sizes, the Amore series offers both the colours and design pos
14 Cycle Dryer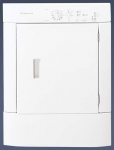 Porcelain Vessels 18-21\"