Cyprus (SM)
Priced individually starting at:

Customize your bathroom your way! Choose from our various sizes of vanity bases and a wide selection door styles and colors. Then add all your accessories like Faucets, Sinks, Counters, Mirrors, Over John\'s, Medici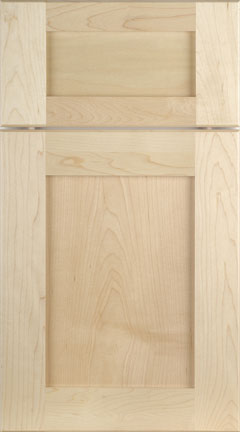 Price / COM_VIRTUEMART_UNIT_SYMBOL_:
Description
Priced individually starting at:
Customize your bathroom your way! Choose from our various sizes of vanity bases and a wide selection door styles and colors. Then add all your accessories like Faucets, Sinks, Counters, Mirrors, Over John's, Medicine Cabinets & Linen Towers
Available in 18" & 21" Depth
18" VS2418
21" VS2421
18" VSD3018-2
21" VSD3021-2
18" VS3018
21" VS3021
18" VSD3618-2
21" VSD3621-2
18" VSD4818-4
21" VSD4821-4
15" WITH CENTRE DRAWERS
15" W/O CENTRE DRAWERS
20" OJ
12" VD3-1221
15" VD3-1521
16 X 20 SINGLE VIEW
24 X 24 X 5" TRI VIEW
30 X 29 X 5" TRI VIEW
36 X 29 X 5" TRI VIEW
( Above Available in White, Oak & Bevelled )
(Picture only to show door style)
Also Available:
Counters, See corian, Granite, Quartz and lininate under the counters section
Sinks/Vessels, See a wide selection of sinks, copper sinks, glass and stone Vessels
Faucets, see a wide selection under our Bathroom Faucet section

Our cabinets are designed for easy home assembly. Each instruction provides a list of items and the step by step procedures on how to put the item together.
Please note all pictures & drawings are artistic interpretations & may vary slightly from the cabinets described or shown. Over time all products may change in color depending up light, humidity etc. Natural wood products have many variations in shade & color which will be reflected in each individual door.

Ready to Assemble (RTA) cabinets are precision made using a 5/8" particle board melamine box construction. For easy and accurate assembly they feature the cam & dowell construction method. Based around the two box system the majority of cabinets come in one box with the doors, backboard & hardware in the second. To ensure a high quality finished product Euro-Rite Cabinets Ltd. offers a matching laminate replacement gable program for all of it's door-styles. Vanity cabinets and all tall cabinets come with color matched gables and toe kicks.
Cabinets:
All our lines use 5/8" thick furniture grade white melamine board. All finished gables have matching edge tape. The cabinet gables are predrilled for adjustable shelves, hinge plates; roll out hardware, wooden dowels and European conformat screws. Cabinets are assembled using European style metal cam and dowels, along with wooden dowels.

Back Panels:
1/8" thick MDF (multi density fiberboard) board with one side finished in white backed acrylic paint and a clear non-metal marking topcoat. Cabinet back panels are packaged in with the door packs. All backboards come in white except for a select few non white cabinets such as the microwave wall, wall oven, and microwave wall ovens.

Spreader Rails:
5/8" thick furniture grade board edge taped white to match cabinet interior, helping to keep base cabinet square and ridged.

Shelves:
Fixed shelves are 5/8" thick furniture grade white Low-Pressure board edge taped white to match the cabinet interior. Adjustable shelves are 5/8" thick furniture grade white melamine board edge taped in white edge tape. These are supported by nylon captive shelf clips with a rated load of 50lbs.

Gables:
Finished end gables are a comparable match with door color in 5/8" furniture grade melamine board. When colored gables are needed, the white gables supplied in the cabinet box are discarded.

Toe Kick:
5/8" furniture grade board. The toe kick notch is 4 3/8" high x 2 3/4" deep. After the cabinets are installed kick face material is required to complete the installation, except with vanities which come with a matching toe kick.

Doors:
All our doors are 3/4" thick except Gabriola which is 5/8" white melamine. Our door materials and their construction vary with each style. Our natural wood doors have a clear lacquer finish. Mullion, Glass and Open Frame doors are applied to cabinets 12"W, 15"W, 18"W, 24"W, 30"W, and 36"W (NEW). Glass doors are only available with Monterrey door styles and come with pinhead glass. Mullion and Open Frame doors do not come with glass. Each style is available in select door styles.

Metal Drawers:
Metal drawer box (meta box) sides are white epoxy coated stamped steel with integrated runners and rollers. The drawers are self-closing, single extension and have a four-point suspension system with a captive rail to one side. The box bottoms and backs are 5/8" thick furniture grade white melamine board and are secured to the sides using euro wood screws. Drawer fronts are adjustable vertically and horizontally using the drawer face connection. Drawers have a static capacity of 55 lbs.

Wooden Drawers:
Wood drawer box sides are 5/8" furniture grade melamine and bottoms are 3mm (1/8") hardboard for 12" to 21" wide cabinets and 6mm (1/4") hardboard for 24" to 36" wide cabinets. Drawers have a static capacity of 75 lbs.

Hinges:
Fully concealed, self-closing, clip-on metal European style hinges. They are manufactured of nickel-plated steel and open to 110 degrees in standard cabinets and 170 degrees in all square corner cabinets. The hinges are adjustable in six different directions, up and down, in and out, and side to side.